Julia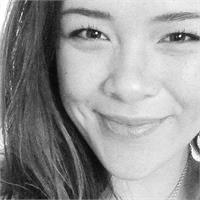 Once an Early Preschool Montessori teacher, Julia has intertwined her love of children and yoga by teaching Kids Yoga!

What better place for children to gain self-confidence, strength and build friendships than on their yoga mat with other little yogis!?

Julia loves to give children independence and encourage them to use their creative minds to explore yoga poses with their imaginations.

Ever since 2003 Julia has been practicing yoga and recently decided to become a teacher. She earned her 200 hour teaching certification in 2016 and has been teaching children from three year olds to 11 year olds!

Julia loves to learn and is continuing her education at the Center for Yoga of Seattle and is working towards her 500 hour teaching certification.

If she is not on her yoga mat, Julia is spending her free time reading, drawing or hiking in the mountains with her dog, Timber!
Julia instructs the following:
NGY Kids (ages 6-10)

At this age, class is still playful, blending asana, yoga music, games and meditation. We begin to expand to include more introspective themes such as strength, balance and self-awareness. Instruction will become more advanced for those who are ready to understand more accurately the practice of asana.




NGY Kids (ages 3-6)
Through playful, interactive games and song, children are encouraged to move and use their imagination using animated postures. Children learn to increase body awareness, listening skills and cooperation through play, singing, storytelling and imitating.